Eric's message: Thanks for being with us for 18 years
Terima kasih sudah bersama kami selama 18 tahun (*tulisan di pin "maaf karena aku ganteng")
Minwoo's message: "Shinhwa and Shinhwa Changjo are always together ^^ I really love you all and am so thankful"
Shinwa dan Shinhwa Changjo selalu bersama ^^ Aku sangat mencintai kalian dan aku sangat bersyukur
Dongwan's message: "Accept my feelings when I give it out~!!"
Terima perasaanku waktu aku berikan~!! (*tulisan di pin "perasaanku" dan "harus diterima" #maksa -_-)
Andy's message: Always by our sides, 'Shinhwa Changjo', thank you~
Selalu ada di sisi kami, Shinhwa Changjo, terima kasih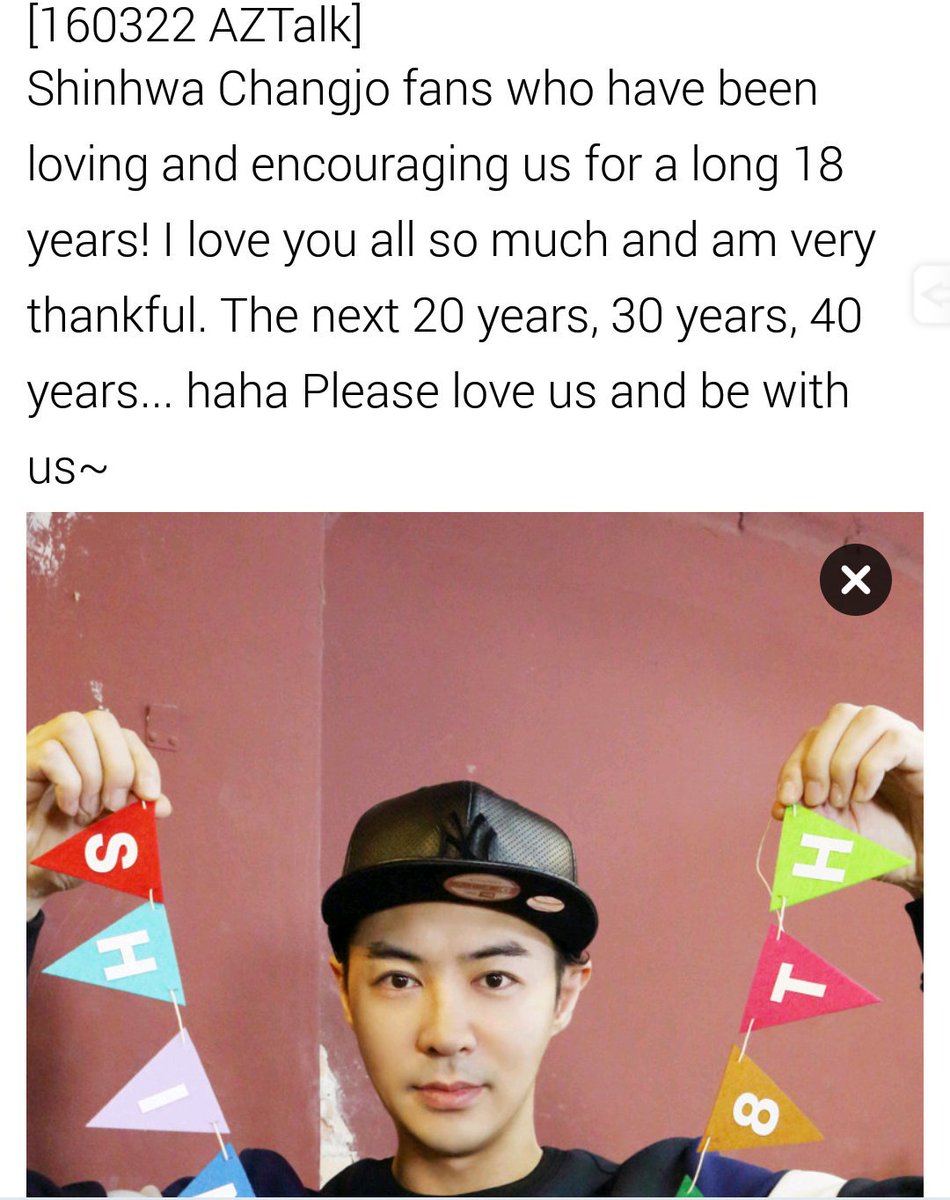 SHCJ yang selalu mencintai dan mendukung kami selama 18 tahun yang panjang ini! Aku sangat mencintai kalian dan aku sangat bersyukur. 20 tahun, 30 tahun, 40 tahun ke depan…haha. Tetaplah mencintai dan bersama kami~
Hyesung's message: Tk u so much 4 being with us till now~In the future let's move forward like a comet 4 a long time~!!
Hyesung: Terima kasih banyak sudah bersama kami hingga sekarang~ Di masa depan, ayo maju seperti komet untuk waktu yang lama~!!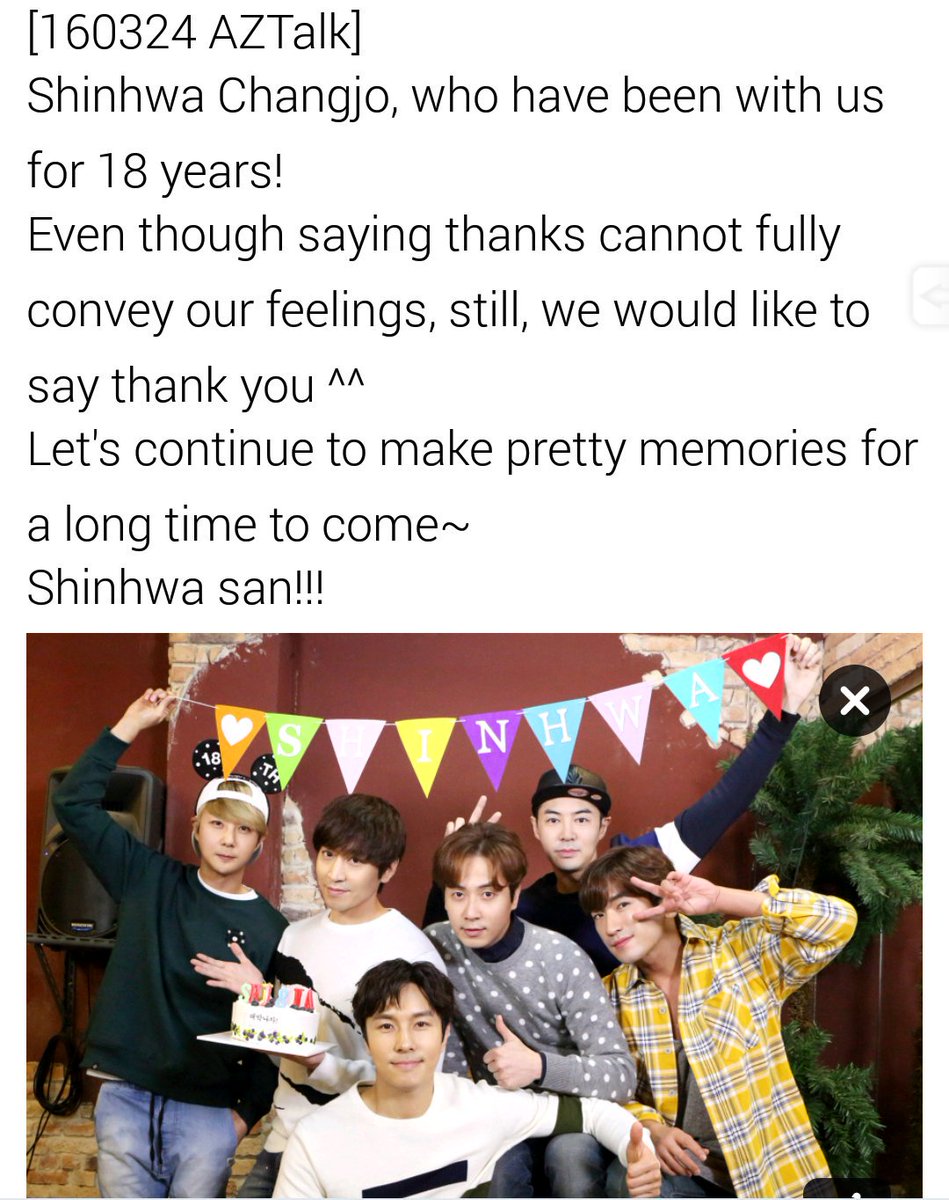 Shinhwa Changjo yang sudah bersama kami selama 18 tahun. Meskipun ucapan terima kasih tidak cukup untuk menyatakan perasaan kami…tapi, tetap saja kami ingin berterima kasih. Mari terus menciptakan kenangan indah di masa depan yang panjang~ Shinhwa SAN!
Credit: malpabo (eng trans)